(title is best imagined as me with one of those candy sticks as a fake cigarette in my mouth and a Columbo-esque brogue)
PitchWars is one of the biggest writing contests on Twitter. I first read about it in 2015, since there were so many excited tweets, and I was lucky enough to be a mentee last year, but the contest is only a middle step for many of the writers picked to be mentees–and for those who aren't.
For those of you gearing up to enter PitchWars 2018 this post will hopefully give you a glimpse into the whole kit and kaboodle and prepare you for what is to come, whether you're picked or not.
MY PERSONAL PW TIMELINE: 
In 2015 I applied with the Adult Fantasy I'd written and finally completed after 10 years. I didn't get in (and rightfully so).
2016, I applied with my YA sci-fi. I was picked as an unofficial mentee by M.K. England (her book is coming out in December!) and Jamie Pacton. Their advice was absolutely amazing, and while I got some agent interest with the MS I nevertheless didn't get an offer. I took their advice on board when writing my next book.
2017, I applied with my third completed MS, a YA fantasy. I WAS PICKED! I was an official mentee, mentored by the wonderful Cat Scully. I was part of a grand community of talented and kind mentees, all going through the same thing. After intense revisions, I entered the agent round full of hope. I got 2 requests, but when querying it turned into rejections. I revised again, and sent out more queries, but it still wasn't to be.
2018 – I've written my 4th MS – a YA speculative – and I've noticed how much easier it's been to tackle this book with the knowledge I gained from the contest and, yes, the rejections I received. I am not planning on entering PitchWars this year (though don't hold me to that, because it's easy to get caught up in the rush of it) but I am getting involved with #PWPoePrompts and engaging on the feeds again!
With the recent shake up in the PW community I've watched / discussed the new format  which I LOVE. Yes, the contest might have fewer mentors this year, but it will not provide any less knowledge or gravitas when it comes to drawing in writers who want that mentorship. The #menteeshelpingmentees contest drew in over 700 entries — holy crap — for 200 critique places.
When you see it from that scale, the odds may seem stacked against you. But to be honest – that's publishing. The key to rising out of the slush and getting an agent is hard work, and PitchWars will teach you the merits of that and more. But first–you want to get into the competition, right?
HANDY HINT FOR PITCHWARS PREP –  STEP 1
The key to surviving the PitchWars experience (not to mention your entire writing career) is the community  you build. One of my dearest CP's and I met during PW about 2 years ago, and she's one of my best friends now. Even when I didn't get in to PW those first few tries, I still managed to find and enjoy talking to a whole bunch of authors who connected on a very spiritual level (read: crying over words).
You MUST reach out to connect with other writers if you want to stay balanced on this journey. As the mentor bloghop comes around, then the windows open, and then the agonising wait happens, and THEN the mentees are picked – it can be exhausting on top of every other emotion you feel.
Writing is an isolating business before, and sometimes even after, you're agented so it's always best to get fellow potential PW contestants on the same path to talk to in order to survive the sheer volume of this competition!
HANDY HINT FOR PITCHWARS PREP – STEP 2
RESEARCH. QUERIES.
Until recently I didn't think I could write a query to save my life. I could edit one, the same as I could edit others' stories, but my own novels were not able to be put in query format. All the "How to write a perfect query" posts I read didn't seem to make sense until last month, when I sat down, wrote out the heart of my story, and had it critiqued by an incredibly-supportive agent who had only one note to give me (not gonna lie I almost fainted).
All of the research I'd done culminated in that one query, so it might have taken a while to sink in but researching WORKS. As I critique queries myself, I notice there's always a few who omit their bios or word counts (both are important but word counts are essential), or just talk about the themes of the book rather than what it's actually about or go into so much detail the truth of the story gets lost.
On average, agents can get over 300 queries every week. 300 people, per WEEK, asking an agent to love their book. You need it to be concise, effective and true to you and your story.
Query Shark is a notable source of querying nuggets, CPs should be able to tell you what works, you have various sites and YouTube videos giving tips on how to create an amazing query.
HANDY HINT FOR PITCHWARS PREP STEP 3
Revise those open pages, darlings.
Your writing is the best way to snare both mentor and agent alike–they want to sip at the glorious cup of your carefully crafted words and enjoy the story you're about to tell. The first chapter should be the insight into your book–character, tone, hints of themes, plot, motivation, and worldbuilding all have to be in some sort of evidence in that first chapter, if not even the first page.
I would say the first line, but that's sometimes too much like a mountain to climb, so we'll go safe with the first page.
If you can set the tone for the rest of your novel in that first page, and draw the reader in to want to stay there, you have it. But as before, first chapters can be tough. Share them with CPs, read them aloud to yourself (seriously!) or get a thing like naturalreaders.com to test how it sounds out loud.
HANDY HINT FOR PITCHWARS PREP STEP 4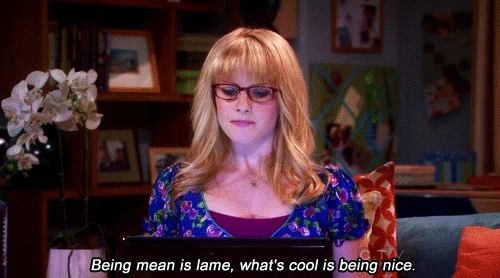 BE. KIND.
PitchWars is VERY PUBLIC. If you're entering and you have Twitter, don't be one of the hopefuls who complain or moan about how long it takes, or that you haven't had requests–or, come to think of it, boasting that you HAVE. That shit is to discuss in private with your writer friends, who will understand what you're going through and support you along the way.
Airing out your dirty laundry on social media isn't a good look. Help those who need help, show support, be humble, stay calm, and be sure to take breaks to help keep your head in this experience.
You might think you have better writing than someone who you swapped chapters with–fine! Maybe they're not at the same level as you. That doesn't give you a reason to gloat about it or feed your ego.
You might think the contest is too unfairly stacked against you, since you must be the only one without requests: I promise you, you're not, and it's nothing personal against you. Do what you need to get your head sorted, walk away, and return with more experience when you feel ready.
Ever hear about being nice to people on the way up just in case you meet them on the way down? Yeah. That.
Be kind to yourself and to others. It'll take you a LONG way.
————-
WITH ALL THAT BEING SAID – Still want to enter? You should!!! It's an intense time but it gets you out there, connecting, excited about writing and engaging in a community full of heart.
The full list of mentors is live HERE!
If you want to know more about PitchWars, their website with full deets is here – but if you have any questions about my experience, leave them below! I'll be happy to answer them.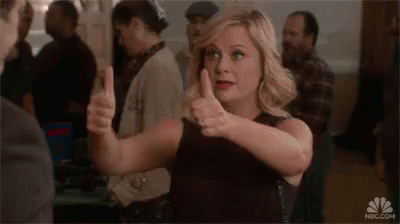 ---
Preparing your query or just have an MS you need editing? I can help! I have spots open all summer for developmental edits, query critiques and proofreading. Email me – jadewritesbooks@gmail.com – or visit Cover to Cover Edits for more information on how to reserve your place!