This can be interpreted a bunch of different ways! Fitness comes in many different packages. This can be about characters who are super fast, strong, agile, good at dancing, good at climbing, athletes, or foodies! Whatever it means to you. This is inspired by those routines you see in magazines for actors, but with more of an open mind and less body shaming 🙂 
BILBO BAGGINS from the Hobbit
Dude after my own heart – I'm here for the hobbit mealtimes ALONE. And yet he still manages to traipse around the world on a huge quest. Like… he'd be the most like me to be fair, so yeah. Total hobbit.
PENRYN from Angelfall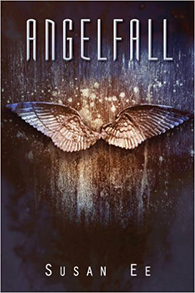 She's trained in so many various ways of fighting, I'd love to be able to do the many things she does. Not many people I know have read this book but I like how she's able to stick up for herself.
LEGOLAS – OR ANY ELF from LOTR
I mean – have you seen Legolas move? He can see for miles, he doesn't age (plus), he doesn't feel cold. I wanna be an elf but without losing the hobbity charm.
LILA BARD from DARKER SHADES OF MAGIC
Girl has magic, she slayed in the tournament in Gathering of Shadows, she's a sailor, she's a thief, she's a fighter, she has energy and stamina for days… I mean…?!
INEJ GHAFA from SIX OF CROWS
I would love to have such agility like Inej, to be able to balance on a wire and fight and generally be as sodding badass as she is. The scene in the furnace where she's shuffling up I WAS SO SCARED FOR HER. ❤ my girl