Whether it's something you own or something you are lusting after, what are some of your favorite fandom items/merch/memorabilia? Your picks don't all have to be from the same fandom!
Bookmarks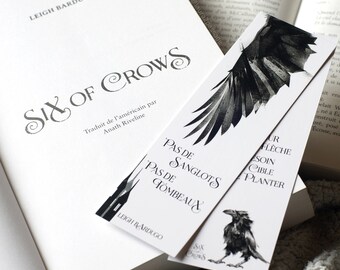 I have a LOTR and a Six of Crows bookmark and I LOVE THEM. I got them free, but there's nothing better than seeing quotes from my favourite books when I'm reading something new. It re-affirms my love of reading.
Clothes / T-shirts
I adore, ADORE, clothes and t-shirts with fandoms. I want an Ursula one, a Captain America one, I already have a Hulk one I designed myself, Placebo, MCR, Muse, Tornado Chasers, Arwen, Smeagol, Harry Potter, lots of Broadway shows, but gooodddddd I need more.
Scarves
I received a LOTR scarf for a secret santa last year and I ADORE it. I love my scarves, it just seems to add to my look, so I adore prints that are from my favourite media.
Anything Candle!
I ADORE candles in the first place but there's nothing as satisfying as sniffing candles based on the Dregs, or Slytherin House, or places in the books… it's a good job they're a little bit expensive or else I would spend everything I had on them.
Bags
I've had a slight obsession with bags since I was little and had to choose satchels for school, but I regret that I haven't had ANY fandom bags. It's my ambition to own a disney villains one and a LOTR one, but there's also the supernatural one with pentagrams on it, and I need more money.
HONORABLE MENTION:
Funko Pops, Phone cases, Prints, Laptop covers