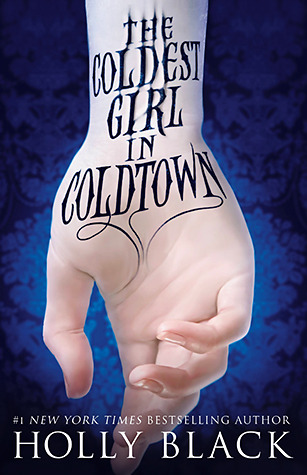 Let me preface this by saying I haven't read many vampire books in my lifetime. It's a tragedy, I know, a heresy, how terrible – but given the overwhelming choice of not-very-appealing-to-me books for my beloved vampire genre, I chose instead to watch things like Buffy or reruns of Dracula.
Because to me, vampires have become pretty diluted – either sparkly or romantic, with none of the menace vampires were originally known for.
Enter HOLLY BLACK.
This was my first Holly Black book and I'm very eager to read another. Her protagonist was realistic, all of her choices were exactly the same as the ones I would do, she was not whining, she was incredibly mature and basically… I would be her friend, if I could. I really appreciated the time and effort that was taken into making sure she was a fleshed out and realistic character.
Another plus was the inclusion of bisexual characters without it being a Big Thing and also a trans character who I absolutely loved – she was so sweet, and (SPOILERS) she was able to get the boy, too, which was A+ in my book.
On to… Gavriel. Sweet Gavriel. Gorgeous Gavriel. I have another favourite oh dear. He was such an interesting character that I found myself looking for him on the page, and I adored him.
Holly's writing is so… effortless in this book and I easily swept along with the world. I adored it. I understood every choice, every beat. I would have loved to spend more time in Gavriel's past – the chapters where we slunk back into the 1800s felt lush as a chaise lounge, and incredibly rich. I'm waiting for Holly Black to write a historical fantasy, cause damn.
AND IT WAS GORY. It never shied away from the realistic truth that vampires are brutal, and turning changes you. I loved the modern inflections cause let's face it, everyone would watch a vampire reality stream if the world turned out the way of this book, so yes. Adored. It.
A rare 5* to this one! Another favourite.
Going to try and find a hardback, since the copy I bought was ex-library.
HAVE YOU READ IT? WHAT DID YOU THINK OF IT? LET ME KNOW!