To be clear, this is just what I'm planning to read, not all are new releases of 2019.
But I enjoy the aspect of potentially having 5* reads before I even get to them. (King of Scars was going to be on this list but then I read it and it ended up not being 5* so just goes to show what I know!)
LET'S GET STARTED.
Darkdawn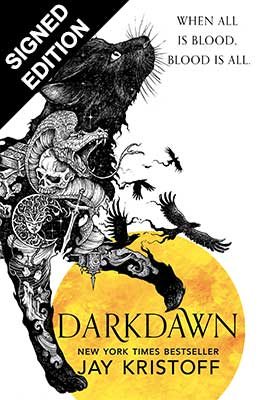 I need. To know. WHAT. HAPPENS.
Jay Kristoff rarely disappoints, and as long as we don't get pages of gladiator fighting in this one I'll be happy.
Foundryside
I've had this on my radar for about 7 months now, and the cover alone is beautiful. But it was the concept and the first page that made me want to read more of this. I can't see many reviews of it anywhere, certainly not from friends, but I have a feeling I'll enjoy it.
The Seven Husbands of Evelyn Hugo
This has been HYPED so I'm keen to see if it lives up to it for me, but I do think that it's going to effect me the same. Six of Crows as hyped, I reckon this will be the same.
The Fever King
I, er – read this once before cause I was lucky enough to be in PitchWars 2017 with Victoria. It's gone through some revisions since, but I have no doubt it's still got the magic that I felt the first time reading it.
Temper
Same as above, I was in PW17 with Layne and – damn. I don't go for first person POV often but this was gritty, it had me gripped – and I'm sure it will again. I can't wait to get my hands on this.
Serpent and Dove
Wow, PW17 gets everywhere — I didn't read Shelby's MS – I know I have to break the curve somehow – but from what friends are saying (and from what I know of Shelby) it's deserving of the hype. I can't wait!
Jennifer Strange
This book will be illustrated by the author Cat Scully as well! While I know Cat, I haven't had chance to read this prior and to be honest I don't want spoilers! I want to be entertained by this weird, spooky girl.
Hunting Prince Dracula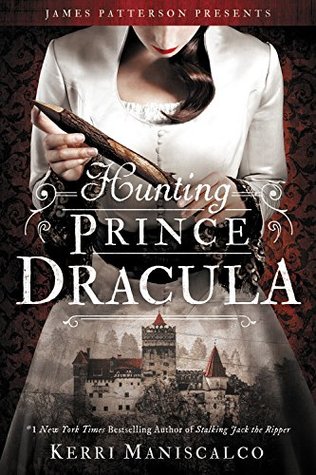 I adored the first book and I've no doubt I'll adore the second!