Discuss some of your favorite characters that you feel would share your Hogwarts house. These don't need to be Houses that have been confirmed by the author; this is in your opinion 🙂
My house is – SLYTHERIN
(Big surprise, right? You can pick your jaw up off the floor now)
I love this house. It gets a bad rep, because of the dickheads pooled into it — not like there weren't any bad eggs in other houses, riiiight? – but Reggie Black and Merlin were good kids imo so it goes to show ambition isn't that bad!
That being said… here's my top 5 delicious Slytherin characters
CHRISJEN AVASARALA from the Expanse series
This. Lady.
She's possibly my favourite in the entire Expanse series right now, if not one of my fave characters EVER, but she doesn't swear half as much in the TV show as she does in the books (where is my delightfully sweary old lady who calls high ranking officials fucking bobble-heads?!?!)
She's perceptive, cunning, wise, plays the long game and strategizes to within an inch of her life. She isn't beyond playing the 'weak old lady' to get what she wants and she covets knowledge. Yeah she could be Ravenclaw, but she is one SNEAKY motherfudger who is ruthless and efficient. She has a sailor mouth and absolute love for her husband that makes me melt, but that never gets in the way of what she has to do.
I aspire to be like her.
ZOYA NAZYALENSKY from Grisha series
If Ambition had a face it would be Zoya. She's loyal, of course, brave, intelligent, but overall we saw her ambition really flourish in King of Scars. She has dreams of reaching the heights of what a throne could provide her, being a feared Grisha, teaching those who discriminate and ridicule Grisha a lesson. She has FIERCE power and she's not afraid to use it.
That to me, is an incredible Slytherin.
VICTOR VALE from Vicious & Vengeful
This guy somehow makes hearts melt even though he's probably a sociopath and doesn't give a shit about killing people BUT — it's his loyalty, and his ambition that makes me believe I can't NOT put him on this list. Soon as he finds a family that's it. They're his now and he'll do whatever he can to protect them.
HOLLAND from Darker Shade of Magic series
A morally ambiguous character, Holland wanted only to save his London from magical extinction. His past was just heartbreaking, and even though he was a pawn of the Dane Twins for years, he never lost the desire to grab at power if it would give him what he wanted.
MIA CORVERE from Nevernight series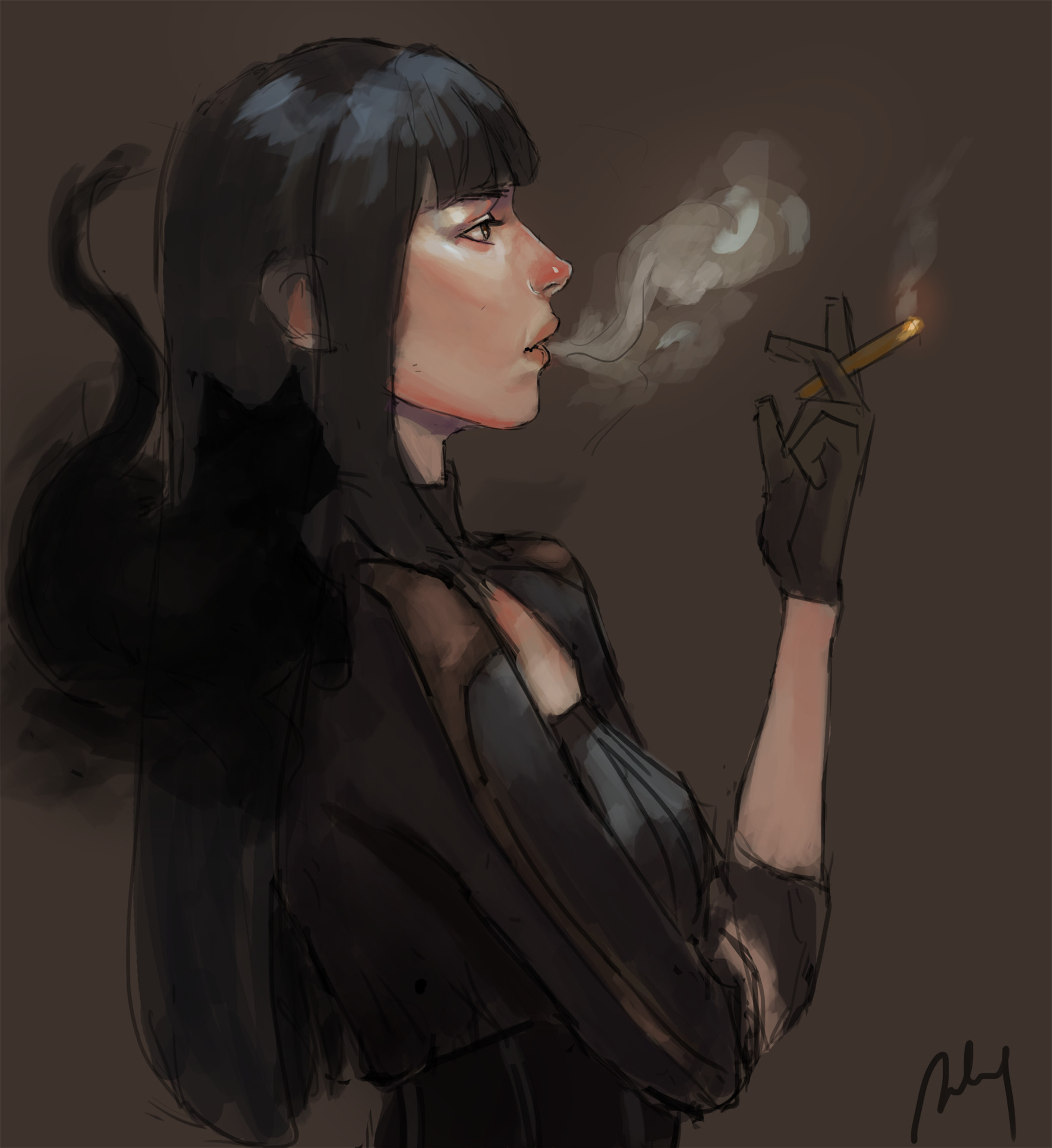 To avenge her family Mia went to assassin school.
Assassin. School.
She plays one hell of a long game to get to the truth, isn't above using seduction and sex to get whatever she wants, and has killed to reach the top. She's also deliciously dark, with some magic inside her that we've only just started to see.
Like Reggie Black, though, she still has very strong principles, and she holds a grudge like no business.
Love her.
Honorable mentions: Kaz Brekker, Ronan Lynch, Eli Ever, The Darkling