Number Of Books You Read: 43!!
Number of Re-Reads: 2
Genre You Read The Most From: Fantasy
1. Best Book You Read In 2018?
ILLUMINAE
2. Book You Were Excited About & Thought You Were Going To Love More But Didn't?

This is a difficult one… I think I was really looking forward to Vengeful and while it was amazing, I re-read Vicious just before and that is a perfect, PERFECT book. I adore it so much. Every line is so well crafted, and I felt like because of her million deadlines, the author couldn't afford as much time on the sequel.
Lifelike wasn't as amazing as I wanted it to be.
Also Daughter of the Burning City – I DNF'd that 😦
3. Most surprising (in a good way or bad way) book you read?
Illuminae – I didn't think I'd enjoy the format but it was incredible
4. Book You "Pushed" The Most People To Read (And They Did)?
Illuminae…. I'm very very persuasive when it comes to shit like that lol
5. Best series you started in 2018? Best Sequel of 2018? Best Series Ender of 2018?
Best series:  Nevernight / Illuminae
Best Sequel: Gemina
Best Series Ender: Obsidio (broken record much?!)
Also I didn't actually read that many series this year. What with client books and reading friends' MS (omg amazing) I didn't delve into the series that are out there.
6. Favorite new author you discovered in 2018?
JAY. MOTHERFUCKING. KRISTOFF.
HOLLY. GODDAMN. BLACK.
7. Best book from a genre you don't typically read/was out of your comfort zone?
I would say 7 Deaths of Evelyn Hardcastle, because it's an adult sci-fi / mystery set in the 1920s? I think, so that was incredibly different to what I usually read.
8. Most action-packed/thrilling/unputdownable book of the year?
Guess.
(*whispers* Illuminae)
9. Book You Read In 2018 That You Would Be MOST Likely To Re-Read Next Year?
Illuminae.
Temper by Layne Fargo (getting a physical copy!)
The Fever King by Victoria Lee (again, physical copy!)
10. Favorite cover of a book you read in 2018?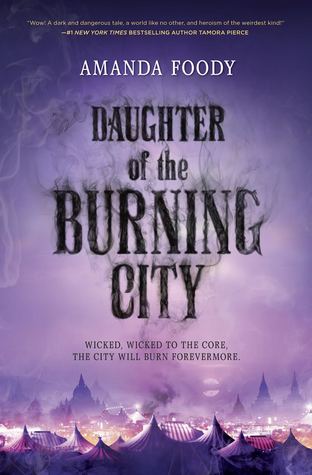 11. Most memorable character of 2018?
Mia Corvere! from Nevernight
12. Most beautifully written book read in 2018?
Erm… most were pretty damn good but I don't know whether anyone could be called "Beautiful". The most impressive, line by line writing was my re-read of Vicious.
13. Most Thought-Provoking/ Life-Changing Book of 2018?
This question is difficult, especially since it presumes the type of book I read will actually contain life-altering themes when in reality I'm all about VILLAINS. SWORDS. HURRAH.
Jay Kristoff's inspire me to write more like how I feel, so I would say his books did that.
14. Book you can't believe you waited UNTIL 2018 to finally read?
NEVERNIGHT / ILLUMINAE / CINDER / THE COLDEST GIRL IN COLDTOWN
15. Favorite Passage/Quote From A Book You Read In 2018?
"The books we love, they love us back. And just as we mark our places in the pages, those pages leave their marks on us. I can see it in you, sure as I see it in me. You're a daughter of the words. A girl with a story to tell." – Nevernight
16.Shortest & Longest Book You Read In 2018?
Shortest: Pagan Portals – Odin at 122 pages
Longest: GEMINA at 659 pages
17. Book That Shocked You The Most
Possibly Illuminae – again – because of a twist.
And probably Godsgrave, with that twist too.
18. OTP OF THE YEAR (you will go down with this ship!)
Tana and Gavriel from COLDEST GIRL IN COLDTOWN
Kady and Ezra / Nik and Ezra from ILLUMINAE FILES
Mia and Aislynn (before Aislynn went boring) NEVERNIGHT/GODSGRAVE
Lemon / Gabe from LIFELIKE
19. Favorite Non-Romantic Relationship Of The Year
Eli and Victor from Vicious (although I really, really do ship it)
Cricket and Eve from Lifelike
Lemon and Eve from Lifelike
20. Favorite Book You Read in 2018 From An Author You've Read Previously
Vengeful by VE Schwab
21. Best Book You Read In 2018 That You Read Based SOLELY On A Recommendation From Somebody Else/Peer Pressure/Bookstagram, Etc.:
Erm… none, I wanted to read all of them because of various things.
22. Newest fictional crush from a book you read in 2018?
Gavriel ❤
23. Best 2018 debut you read?
I didn't read many debuts BUT I can highly recommend TEMPER by Layne Fargo and THE FEVER KING by Victoria Lee
24. Best Worldbuilding / Most Vivid Setting You Read This Year?
Lifelike had pretty good world-building, and Bear and the Nightingale made me feel cold as shit – that's some good world-building.
25. Book That Put A Smile On Your Face/Was The Most FUN To Read?
NEVERNIIIIIIIIIGHT *song of joy*
26. Book That Made You Cry Or Nearly Cry in 2018?
This year was not a year of emotion for me! Usually books can really get me in a way no other medium can, but only Illuminae made me cry.
27. Hidden Gem Of The Year?
Coldest Girl in Coldtown – literally nobody recommended this to me, it was all Cruel Prince! Cruel Prince! But this was amazing.
28. Book That Crushed Your Soul?
None 😦 they were all so kind to me
29. Most Unique Book You Read In 2018?
Dracula, in that it bored me to fucking tears and was in diary entry.
30. Book That Made You The Most Mad (doesn't necessarily mean you didn't like it)?
LOOKING AHEAD
1. One Book You Didn't Get To In 2018 But Will Be Your Number 1 Priority in 2019?
STRANGE THE DREAMER – I borrowed it from Lexi! Need to read it!
2. Book You Are Most Anticipating For 2019 (non-debut)?
KING. OF. SCARS.
AURORA
WE SET THE DARK ON FIRE
3. 2019 Debut You Are Most Anticipating?
TEMPER – LAYNE FARGO
THE FEVER KING – VICTORIA LEE
THE DEVOURING GRAY
4. Series Ending/A Sequel You Are Most Anticipating in 2019?
DARKDAWN by Jay Kristoff
5. One Thing You Hope To Accomplish Or Do In Your Reading/Blogging Life In 2019?
I'd LOVE to read more full books, instead of DNFing a few – I managed 43 including DNF at various stages, so I want to put another book in when I choose to DNF.
6. A 2019 Release You've Already Read & Recommend To Everyone (if applicable):
Alas…. none (yet!) but I'm reading WICKED SAINTS and it's so good so far!