WOOHOO! Another year, another survey by Jamie @ PerpetualPageTurner
I discovered this last year and it was such a handy way to look back at my reading and the stories I'd fallen into.
Note from Jamie: The survey is for books you read throughout the year, no matter when they were published, and is not limited to just books that came out in 2017!!
Number Of Books You Read: 41 (on target! YES!)
Number of Re-Reads: 1
Genre You Read The Most From: YA Fantasy.
1. Best Book You Read In 2017?
God this is really hard. I don't actually know – nothing actually screams "BEST BOOK" however I absolutely adored Vicious at the start of the year, and I always remembered it so – Vicious!
2. Book You Were Excited About & Thought You Were Going To Love More But Didn't?
Crooked Kingdom – this isn't to say I didn't love it!!! I did! But it wasn't as high as Six of Crows for me.
More seriously, An Enchantment of Ravens – I thought it was going to be this sweeping story of fair ones and intrigue and art, but it was a little less than that. My review will come up in the next few days but I was disappointed 😦
 3. Most surprising (in a good way or bad way) book you read?  
All The Crooked Saints – I'd heard mixed reviews and while I recognise it's problematic in representation, it wasn't as boring as I thought it was going to be. It was actually quite atmospheric.
 4. Book You "Pushed" The Most People To Read (And They Did)?

The Raven Cycle. I needed more people to talk about my Trash Man Ronan.
 5. Best series you started in 2017? Best Sequel of 2017? Best Series Ender of 2017?

Best series – The Raven Cycle
Best Sequel – Gathering of Light
Best Ender – The Raven King
 6. Favorite new author you discovered in 2017?
OH NO. Why make me choose?!
Mackenzi Lee, Ashley Poston, Becky Albertalli, Maggie Stiefvater to name BUT A FEW.
7. Best book from a genre you don't typically read/was out of your comfort zone?

The Hate U Give – I don't usually like contemporary unless it's fluffy with a focus on something geeky, but The Hate U Give was heartwrenching and rewarding.
 8. Most action-packed/thrilling/unputdownable book of the year?

A Court Of Mist And Fury – I devoured this one.
 9. Book You Read In 2017 That You Are Most Likely To Re-Read Next Year?
Gentleman's Guide To Vice and Virtue, since I read it in ebook form but it expired half way through *cry* I'm going to get a physical copy
10. Favorite cover of a book you read in 2017?
11. Most memorable character of 2017?

Victor and Sydney from Vicious – I adore them
Kaz Brekker from Crooked Kingdom
ULLA from Language of Thorns. I fucking LOVE her.
Beatriz from All The Crooked Saints.
Holland, as well, from ADSOM.
Ronan Lynch, from The Raven Cycle. My Trash boy. I love him.
 12. Most beautifully written book read in 2017?
All The Crooked Saints painted a really beautiful picture of the landscape and was very atmospheric.
13. Most Thought-Provoking/ Life-Changing Book of 2017?
THUG
14. Book you can't believe you waited UNTIL 2017 to finally read? 
The Raven Cycle, like – really, Jade.
15. Favorite Passage/Quote From A Book You Read In 2017?
"I'm being perfectly fucking civil." – Ronan, TRC
"I'm not made to please princes" – Language of Thorns
16. Shortest & Longest Book You Read In 2017?
LONGEST: 705 PAGES
 17. Book That Shocked You The Most

I'm not really sure that a book truly shocked me this year.
18. OTP OF THE YEAR (you will go down with this ship!)

Wylan and Jesper from Crooked Kingdom ❤ my loves.
Ronan and Adam from TRC.
19. Favorite Non-Romantic Relationship Of The Year
Holland and Kell, OR Victor and Sydney. Either way, it's a Schwab pairing.
20. Favorite Book You Read in 2017 From An Author You've Read Previously
VICIOUS. Hi. Yeah. Vicious totally wins.
21. Best Book You Read In 2017 That You Read Based SOLELY On A Recommendation From Somebody Else/Peer Pressure:
I'm actually pretty good at not succumbing to peer pressure actually, but solely on a recommendation…. none? I'm normally the one demanding my friends read such-and-such and to be honest, we share tastes so much that I'm already wanting to read the book they recommend anyway.
Buuuuuuuuuut….. maybe A Court Of Thorns and Roses? Lex was a huge fan already, and I heard so much about it.
It wasn't the BEST, though, it was the ONLY one
22. Newest fictional crush from a book you read in 2017?
Rhys. I'm trash. I know. But this is pre-Feyre romance Rhys, like when they got together I was so bored because most of the cheekiness went out of it, but I'd have to say him because hello. Hot.
23. Best 2017 debut you read?
The Hate U Give OR One Of Us Is Lying.
I didn't read many debuts this year but NEXT year there will be so many.
24. Best Worldbuilding/Most Vivid Setting You Read This Year?
I'm drawing a blank, because no one book really shouted I AM A WORLD YOU WANT TO LIVE IN so I'd have to pass on this one
25. Book That Put A Smile On Your Face/Was The Most FUN To Read?
Geekerella and Gentleman's Guide to Vice and Virtue
26. Book That Made You Cry Or Nearly Cry in 2017?
I had a few that made me cry actually. Books are the one things guaranteed to do it, TV and Film not so much. But I remember crying at THUG and also Conjuring of Light, when my girl Calla died 😦
27. Hidden Gem Of The Year?
I feel like not many people talked about City of Saints and Thieves as much as they should, because that was a really cool book. I didn't get to finish it before it expired but I'm definitely into it.
28. Book That Crushed Your Soul?
………none
29. Most Unique Book You Read In 2017?
AUGHSADSDFSDFASD Vicious.
30. Book That Made You The Most Mad (doesn't necessarily mean you didn't like it)?
Probably Court of Thorns and Roses, like…. COME ON, WOMAN. Feyre was so bland it borrowed too much from Disney BATB
1. New favorite book blog you discovered in 2017?
I'll be honest…. I can't actually remember the names! I'm terrible, and that's why I'm hoping to refine it.
2. Favorite review that you wrote in 2017?
Probably…. TRC
3. Best discussion/non-review post you had on your blog?
Um probably my writing tips.
4. Best event that you participated in (author signings, festivals, virtual events, memes, etc.)?
I went to see Victoria Schwab with Lex and OH MY GOD she's amazing.
Yes, my bra is showing, it was a rush to get there.
PITCHWARS!!  I hope to get to a con next year, though.
5. Best moment of bookish/blogging life in 2017?
Connecting with others in PitchWars through my  PimpMyBio
6. Most challenging thing about blogging or your reading life this year?
Keeping up with it!!! It moves so fast and I wasn't disciplined enough with my time to include it often.
7. Most Popular Post This Year On Your Blog (whether it be by comments or views)?
Probably my PimpmyBio post for PitchWars.
8. Post You Wished Got A Little More Love?
Probably my writing advice, cause I think I have ok advice…. *shrug*
9. Best bookish discovery (book related sites, book stores, etc.)?
MyWriteClub because it allows me to track my writing word count real-time, and WriteOnCon because that's an AMAZING online convention.
10.  Did you complete any reading challenges or goals that you had set for yourself at the beginning of this year?
At the start of the year I had a list of books to read in 2017, both new releases and older – I didn't get to many of the ones I intended
1. One Book You Didn't Get To In 2017 But Will Be Your Number 1 Priority in 2018?
A DISCOVERY OF WITCHES because it's soon to be a TV series!
DAUGHTER OF THE BURNING CITY
2. Book You Are Most Anticipating For 2018 (non-debut)?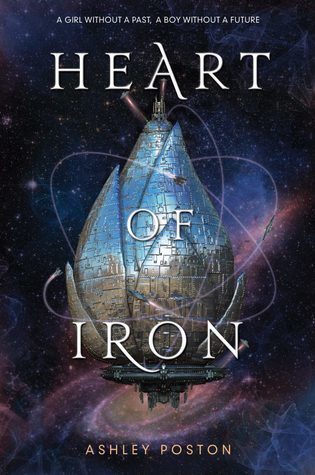 AND Vengeful
3. 2018 Debut You Are Most Anticipating?
My PitchWars loves!
The Disasters by MK England
A Court of Miracles by Kester Grant
Children of Blood and Bone by Tomi Adeyemi
Gunslinger Girl by Linsday Ely
 4. Series Ending/A Sequel You Are Most Anticipating in 2018?
VENGEFUL
ahem.
5. One Thing You Hope To Accomplish Or Do In Your Reading/Blogging Life In 2018?
Maybe reach 2k followers 🙂
6. A 2018 Release You've Already Read & Recommend To Everyone (if applicable):
I haven't read any 2018 releases 😦 I had the ARCs just didn't get the chance to read!