There are many, many, many books coming out next year it's easy to get whiplash HOWEVER.
There are a few books which make me squeal and will get top priority come their release dates in 2018, including a few pre-orders. SO. Here follows my 18 Most Anticipated Books of 2018 (in no particular order)
INCLUDING PITCHWARS AUTHORS!!! ❤
UNDEAD GIRL GANG by Lily Anderson – May 8th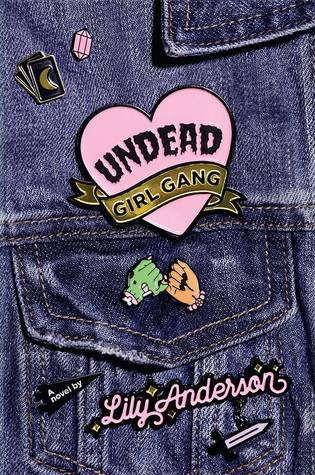 This is described as THE CRAFT meets VERONICA MARS.
Let me emphasize…. T H E   C R A F T meets VERONICA MARS
Wiccan teens – women of colour – trying to solve a murder like WHAT. How did I not know about this til now?!
and Speaking of witches….
THE WICKED DEEP by Shea Ernshaw – MARCH 6TH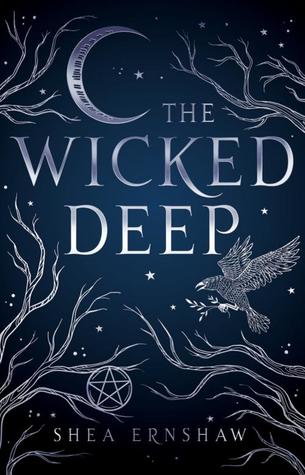 Nnngh. NNNNNNNNNNNNNNNNGH.
Hocus Pocus and Practical Magic meets the Salem Witch trials in this haunting story about three sisters on a quest for revenge—and how love may be the only thing powerful enough to stop them.
JUST. COME ON. I mean I could do without the 'love saves all' but if it's sister love I don't care cause GIRL POWER and stuff.
Majorly hype.
THE TRAITORS GAME by Jennifer A Nielsen – February 17th
Kestra, who's kidnapped to steal a blade, and who isn't going along with their plans like – YES give me your 'fuck you' females please, all of them.
SUITORS AND SABOTAGE  by Cindy Anstey – April 17th

Regency romance with some murders going on maybe? I'm hoping to read more historical this year, I loooooove regency so – yes. Top. Of. List.
HEART OF IRON by Ashley Poston – February 27th

Ever since I read Geekerella by Ashley I fell in love with the science fiction series she created. It was an incredible addition in the novel itself and showed a clear love of fantasy so when she announced a sci fi, Anastasia inspired… like I don't know how much money this is but TAKE WHAT YOU NEED.
INK, IRON AND GLASS by Gwendolyn Clare – 20th February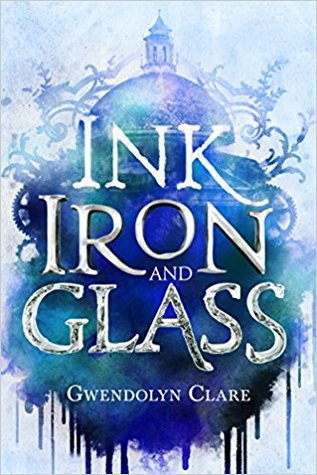 Italy, scripting, writing, politics, intrigue, mother/daughter – NEEEED.
HONOR AMONG THIEVES by Rachel Caine and Ann Aguirre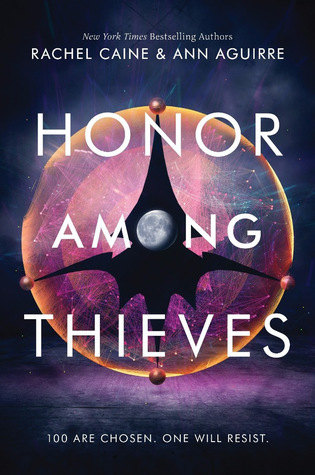 I recently read Ink and Bone, the first in the library series, and I was intrigued to find this also by Rachel Caine. A rebel going on sentient alien ships — had me at alien to be honest – and a female thief? Yes please.
REIGN OF THE FALLEN by Sarah Glenn Marsh – 23rd January
NECROMANCY.
Let me say it again. NECROMANCY. I'm here for this.
RECORD OF A SPACEBORN FEW by Becky Chambers – JULY 24TH
I looooooved the first book in the Wayfarers but haven't got around to the second book cause it didn't really follow my favourite from the first book, so I was a bit 'meh'. This third book however, another standalone, sounds absolutely incredible. Alien cities and colonies and everything I want from Becky Chambers, basically.
ACE OF SHADES by Amanda Foody – APRIL 10TH

I've yet to finish Daughter of the Burning city simply cause the book is so heavy in its hardback edition BUT its writing is gorgeous, it's fun, and I'm looking forward to a prim female lead in a dangerous world.
THE SEVEN SISTERS by Neil Gaiman – SOME TIME 2018?!
The sequel to Neverwhere which I really adored, and I'm truly hoping this comes out in 2018! It's on many 2018 lists. I don't even know what it's about but I'm hugely excited.
THE LADY'S GUIDE TO PETTICOATS AND PIRACY by Mackenzi Lee – October 2nd
FELICITY!!!! From what I read of Felicity in Gentleman's Guide I really, truly loved her. And I'm so glad we're getting a book in her POV!
VENGEFUL by V. E Schwab – TBA
This has no cover and as I understand it, Schwab is rewriting it from scratch. So. I feel really, really bad for her right now and I still need it in my life. I can't WAIT.
THE NAMELESS QUEEN by Rebecca McLaughlin – TBA
A thief inherits a throne in this YA fantasy, and I am ALL. FOR. IT.
The PitchWars crew!
Gunslinger Girl by Lindsay Ely – JANUARY 2ND!
I have a soft spot for the wild west, since my great-grandmother adored cowboy films and novels like this, but throw in a twist like a second civil war and I'm aaaaaall for it. My glorious critique partner in crime had the fortune to be mentored by Lindsay in this year's PitchWars and couldn't sing her praises enough, so I'm incredibly excited to read this one next year!
The Disasters by M.K. England – DECEMBER 18TH (I think!)
I was incredibly lucky to be chosen by M.K and her co-mentor Jamie in 2016's PitchWars as an unofficial mentee, and their advice was amazing. I got a sneaky hint about this book during our google chat and I've wanted it EVER SINCE. So glad the time is almost here even though it's like a YEAR away.
Children of Blood And Bone by Tomi Adeyemi – MARCH 6TH 2018!
Is there a list this is NOT on?! I read a sample chapter and immediately wanted more, as did many many others.
A Court Of Miracles by Kester Grant – 2018 – I NEED A DATE, KNOPF
Or if not a date, a COVER.
Jungle Book + Les Mis retelling via Six of Crows. I've been excited ever since I heard about this,  I mean how could you NOT want to read this? Also Kit's writing is A+++ from what I've seen and she's super nice.