You may have noticed there's a question mark in the title, which I will get to in a bit, because that's… well it's my own version of clickbait. So keep reading! (if you want, no pressure, there's no flashy adverts here.)
As we're nearing the finale of PitchWars, there's a conflict of feelings I've noticed in general conversations and posts.
Excitement – definitely. Nervousness – oh hell yes. Courage – IN BUCKETS.
Everyone is doing their best to balance real life, revisions, and the multitude of things we need to prepare for in general.
For those who don't get in PitchWars (having been there twice, I know the feels) the competition may have gone dark. You may not have bothered looking at the hashtag, you (hopefully!) ploughed on with your writerly life, and for the most part mentees are hidden away in their writing caves screaming at the keyboard, only surfacing to cry.
Or was that just me…?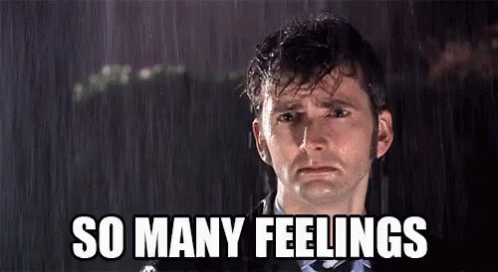 Behind the scenes there's so much happening it's a struggle to keep up. The amount of posts in our 2017 Mentee Facebook group is testament to that, with about 20 posts a day at peak times. Then there's the helpful comments and the wonderful camaraderie, and you're lost in a sea of authory wonder on the best of days. People at all stages of revision and preparation for deadlines come through to help each other out and answer questions some of us can't see the solution to.
Throughout this whole experience my CPs have been incredibly supportive, and I treasure them forever and always. My mentor Cat has been absolutely wonderful in shaping this story and being the ultimate critiquing cheerleader. My teammate Elizabeth has been in the exact same situation as me, and we've checked in and supported each other during the *head down don't look up* phase of revisions.
But I don't think I could have done this without the YA PitchWars friends I've made along the way. They've lightened dark moments with humour, dragged me up by my britches when I needed it most, and given me the most hilarious conversations I think I've ever had which leave me giggling to this day.
Not to single anyone out here, but I am about to name drop: Anna, Victoria, Gillian, Kimberly, Bethany, Sher-May and Ciannon — YOU ARE GODDESSES and I love you. I look forward to the day I can stroke your pretty covers on my shelf (with the ULTIMATE non-creepy vibe).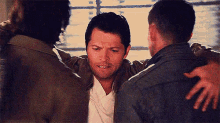 (if you've never seen Friends that could seem quite alarming…)
In fact… there are so many – SO MANY – books I want to read I truly want everyone to keep going with their PitchWars novels until they see the light of day.
So here's where the question mark comes in– just because she showcase ends soon, does it mean PitchWars is done? For this year, maybe, but the experience will continue indefinitely. The Facebook group isn't going to close. All the mentees aren't going to disappear off Twitter. News will come in, people will get agents, books will find homes. More books will be written. The knowledge we've learned, we'll gladly pass to others and the friendships will rage on.
So while the PitchWars contest is technically July-November, the experience itself is much longer and richer than that. To anyone who's thinking of submitting next year I urge you to GO FOR IT. It's an amazing, heartbreaking, difficult and OH SO REWARDING experience. And you know I'm passionate about it cause I'm using caps, what more do you need?!
I hope to see all of you and your fantabulous books smashing it next year.
Never give up; NEVER SURRENDER.
(listen to the Galaxy Quest alien!!)