The lovely Lost In A Story came up with the idea for cutting down extensive TBR's and I'm thinking yes…. yes I will do this. Why? Because I have SO MANY that's why.
Maybe I'll do this every week? Every Friday perhaps… SO LET'S GO –
Go to your goodreads to-read shelf.
Order on ascending date added.
Take the first 5 (or 10 if you're feeling adventurous) books
Read the synopses of the books
Decide: keep it or should it go?
THE GOLDEN BOUGH 
This is essentially a book I wanted to read because a witch in my class recommended it. It's an extensive history of magic and how it was perceived, and magical practices.
I don't know WHEN I'll get to read it but I still want to eventually.
DECISION: STAY
THE WITCHES' GODDESS
Again a reference book I'm going to keep because it's about how the goddess has been perceived in years gone by and her identities – it's great for magical lore and mythology.
DECISION: STAY!
THE SHERLOCK CASE BOOK – ONE
 This was clearly when I loved Sherlock and everything about it. Before series 3 and 4 robbed my heard of the glorious duo, and didn't made John a sodding filanderer and Sherlock some… I dunno.
Do I want it? Kinda. But I'm also not… as involved. So… sadly it's going to be
DECISION: SEE YA
THE NAME OF THE WIND
This comes highly recommended and it's on so many people's lists, it's a no brainer.
DECISION: STAY
THE DARKNESS THAT COMES BEFORE
Reading the blurb, I have no clue what the hell this is about nor why it's on my TBR list.
DECISION: SEE YA
THE BLADE ITSELF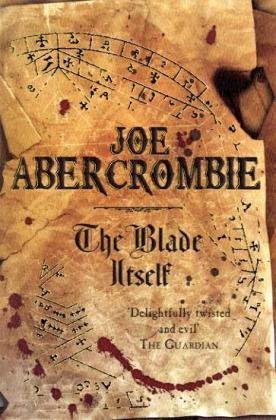 I've never read Joe Abercrombie and I'm not sure this is the best introduction to him, HOWEVER – I'm not going to remove it just in case. Some of my GR friends liked it so I'm going to keep it.
DECISION: STAY
DREAMS UNDERFOOT
I cannot find this book ANYWHERE – it's really expensive to buy from the USA / Canada, and my love for urban fantasy ebbed. I'm not sure I have the patience to read so many short stories right now and… sadly…
DECISION: SEE YA
THE VILLAGE SANG TO THE SEA
I haven't seen anything but praise for this but even reading the blurb made me tired. Despite that, it sounds interesting – northern italy, magic, Mary Shelley.
DECISION: STAY

DRACULA
I haven't read this yet!! I need to! It's staying it's staying!
THE RAVEN'S HEAD


This sounds delightfully creepy and the reviews are also delighted with the creepiness, and I apparently love books with Crows or Ravens in the title. So I'm going to keep this.
DECISION: STAY
RESULTS OUT OF 10:
STAYING: 7
GOING: 3
Not too bad but can do better. How do you organise your TBR?