I ended up copying and pasting my tweet feed here! For all of you entering PitchWars this year, GOOD LUCK but also take a moment to review information on self care, and taking a step back when you need to –
~*~*~*~*~*~*~*
Ok so I kinda wanna tweet advice for #PitchWars since I've entered twice now, and this year will be my third
AND last year I was lucky enough to be an unofficial mentee with the lovely @mkengland and @jamiepacton #PitchWars
Since it's almost time for the blog hops and the competitions and the sheer joy of it, I wanted to point out something
A major thing about #PitchWars is that it can overtake your life. NGL. It's very easy to obsess about the PW milestones / events
In my case, I'd stay up til the early hours watching the mentor talks which were SUPER helpful #PitchWars
I'd watch the feed all the time, engage with the community (I love you, PW community) and anxiously prepare my MS
BUT – and this is a big but (heh) – *anxiously* slipped over into actual anxiety for me. Because #PitchWars meant so much
Now my advice is to SELF CARE at every opportunity. #PitchWars is an incredible asset, it's true, but it's not the end OR beginning of your writing journey.
It can seem that way for some people. Especially if you're passionate about writing and getting your work out there, PW can seem like a life line
But you will not enjoy #PitchWars if particular aspects of your health are exasperated by what's supposed to be a wonderful & unifying experience.
Be sure to take time out and see this for what it is – an opportunity, on the long road to publication, to give you a helping hand.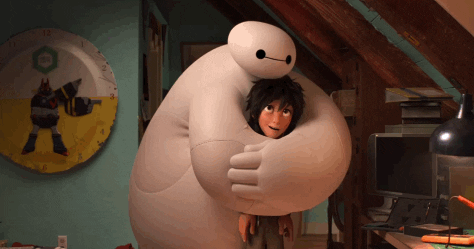 #PitchWars is a competition, yes. But I doubt ANYONE in the community would want you to burn yourself out just to be a part of it.
If you feel like you're too nervous, take a step back. Engage with your writer friends, privately if you like, and voice concerns.
Nobody will judge you, nobody will think you're not up to it. It's perfectly natural to worry about your writing cause let's face it
Even bestselling authors still wonder about their ability and have crisis of confidence. It's not wrong to experience that.
But don't compare yourself to the other hopefuls. Especially if #pimpmybio comes back, don't compare yours to others. It's just graphics.
Some people can pitch better than others, what matters is that you're a) writing something you love and b) not an asshole
I guess my ultimate advice is – be excited, be happy, be engaging in #PitchWars but draw the line if you start feeling overwhelmed.
#PitchWars is ultimately a place of love, encouragement and help. Get to know other writers, bond with CPs. That could be your focus 🙂
Alright, I think I'm done. That was waaaay longer than I intended! GROUP HUG!