I was tagged by the gorgeous Hetal Avanee to answer these questions! Be aware I may be rambly at times but I'll try to inject it with as much concise info as possible 🙂
ABOUT THE WRITERS:
 What draws you to YA?
I had a reading slump for about 7 years. I barely lasted through the books I read, apart from Neil Gaiman's works, because the adult arena of SFF and fantasy had lost its luster. I wanted more. More diversity, more variety, more risk taking in stories. I wanted to be punched in the gut with emotion (oh boy do I regret that now!).
YA provides all of that for me. It seems to take more risks in themes, stories, voices, etc. where adult is still stumbling along with it a little bit. I love the fact that I can see strong teenagers coming through – because to be honest, even at 29, I still don't have my shit figured out, so I feel more in tune with the YA characters than I do with adult most of the time!
Also Sci fi and fantasy? YA is KILLING it, AND with the female characters.
Describe your writing process. Do you like outlines and structure, or seeing where the story takes you?
Both, but to be honest it varies from story to story. Not sure whether it's just me, and the fact I'm growing with every novel I write, but this tends to be my process:
IDEA! WOW! Ok let's write this out… brainstorm it… I see these scenes, ok, write those down, tidbits of characters, awesome, great.
*writes out brief plan of novel*
*writes the first 7 chapters faithfully, sticking to the road*
OOoooo look! Shiny new path!
*wanders off entirely and writes self into a corner even though this stuff is half fantastic and half complete drivel*
*cries for about 3 weeks because I can't bridge between this barren land the path I should ACTUALLY be on*
*figures it out and then writes some more*
WOOHOO writing!
I also actually write queries first now, to give myself an outline of it. It seems to really help me keep on track for the heart of the story.
How long have you been writing? Where are you in your journey?
Since I was teeny tiny I have been writing stories. I just never knew what to do with them. I lived in a time before internet (I KNOW) and my outlet was books, but without the internet I never really thought about the publishing process.
My teacher, when I was young, told me to promise her to always keep writing stories, no matter what else I did. So I kept that promise.
After writing stories about fantasy and other stuff (based on other books I was reading at the time) I started my first proper book. My first novel took me 10 years to complete, my second novel took me a year, and I think it'll be the same for my third.
 What do you need to write? Coffee? Music?
I often listen to music, I have playlists GALORE but I can easily write in the quiet of night (when my ear isn't ringing and annoying me lately, which is rare). But yeah my playlists help. And I always need a drink of some kind, mostly tea or water.
If you could offer one piece of advice to another writer (OTHER THAN "don't give up"), what would it be?
Know your characters. It doesn't matter if the plot works or not just yet, if you don't know your characters or don't focus on making them the heart and utter backbone of the story, nobody will care whether their world ends.
ABOUT THE BOOKS:
What book still has you reeling from its plot twist? (*no spoilers please*)
You know, I don't think I'm reeling from a plot twist. A lot of them I either knew already from people talking about it or it was like "oh ok". I think, though, the way Maggie Stiefvater ended the search for the King was REALLY unexpected. I loved that.
What books are you most anticipating for this year?
I need more August!! I adore him.
This sounds fantastic.  And LOOK AT THE COVER. I need the US version.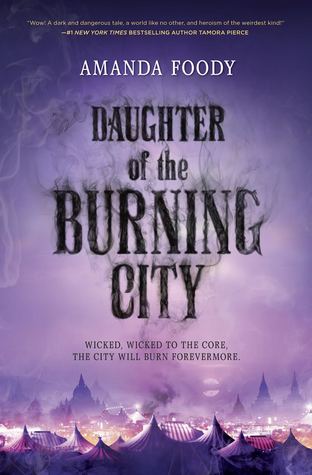 And this one….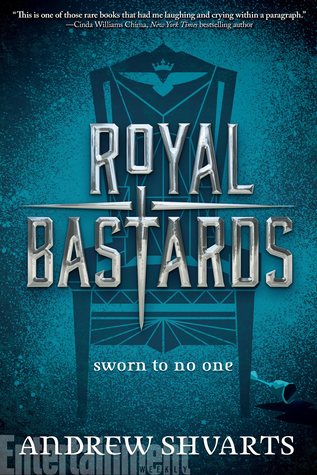 AND THIS ONE
In your opinion, which YA book/series has the most unique premise?
GOSH. I'm not sure. Actually I would say the Monsters duology by Victoria Schwab because I haven't actually read a story about a warring city full of monsters created from bad things happening, so I'd put that.
What is your all-time favorite quote from YA lit?
"I will have you without armour, Kaz Brekker, or I will not have you at all."
QUEEN INEJ, DUDE. QUEEN. INEJ.
What book do you most hope will have a movie adaption?
Movies are hit and miss. They don't cram as much intricate information in them and they're only so long. I'd MUCH rather have a TV series, and since Raven Boys is already happening, I will say SIX OF CROWS.  I need to see Scheming Face in real life!