The weather is heating up (for half of the world), so what books remind you of summer and are your quintessential summer reads?
Sense & Sensibility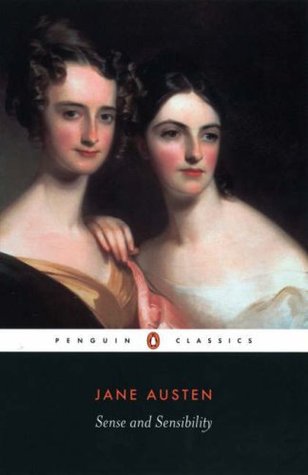 I read this on the beach in Ibiza and ever since then it's reminded me of hot, sunny days and glorious endless sands while salsa or trance music played in the background. It's also a gorgeous, perfect summery-type read for the hills of England and the sweeping countryside and Colonel Brandon is my everything.
Harry Potter (any of them)
I remember for some reason I used to re-read Harry Potter when I was out in the garden on sun loungers, or just at my window smelling the gardens outside. It didn't matter where, and when the last book came out I was on holiday, desperately trying to avoid spoilers from the girl who ate dinner across from me and SOMEHOW HAD THE BOOK THERE ALREADY?!
Anyway it's always good to read Harry in summer.
The Raven Cycle (any of them)
Set in summer but read in winter, I fully intend to appreciate the descriptions of hot days and wasp/bee weather while I'm out in the garden this year. A gorgeous, spooky story set in gorgeous, spooky hills and I love it.
Neverwhere
I read this in late summer of 2012 I think, about August / September, and I read it everywhere – on the bus, at breaks at work, morning when I woke up, before I went to bed. I barely even SAW summer when I was reading this. But it's the perfect dark-ish fantasy to get into on light days, or to read as the sun goes down.
Getting Rid of Matthew / Pip
These are just like ultimate chick flick, speed read relationship stories that were hilarious but also just beach page turners. You didn't really have to think about the plot much, but the characters were vivid. I can't remember which one was actually set in a nice summer area? I think it was Pip, which was bright and breezy and fun. But they're ultimate lazy garden book trash if you need that sort of thing.
Leave me your recommendations for this summer!