Because, Barney. Because.
I admit it. I'm a bit of a dialogue snob. I am so nitpicky when it comes to what feels authentic and what doesn't. And the truth is – dialogue is HARD.
There's a fine line, of course, about what feels authentic in a book – anything from cultural background, personal inflections, and regional dialogue can make a difference when phrasing.
But – and it's a big butt (I'm sorry) – there are some tips to make your characters sing rather than sound stilted and one-dimensional.
For instance, whenever I can, I try and do a long stretch of conversations without questions. When I observed conversations, both mine and other peoples', I realised that we don't usually ask a lot of questions between ourselves. Sure, you'd have like the odd "How was the party?" but then you wouldn't get many obvious questions after that.
This is what a lot of stories fall down on. In order to expose plot through dialogue there are questions on top of questions. A brief (and somewhat awkward) example below:
"Where are you going? Are you trying to avoid me?"
"Why, are you jealous?"
"I'm worried about you, can't you tell? Ever since Dorothy, my grandmother died in that fire in 1997 and the dreams I've had plaguing me ever since…"
STOP. Ok so this example went into a bit of trope territory that I'll get into in a second, but —
You're missing an opportunity to show character AND advance the story arc on a personal level. We very rarely talk so openly in real life (unfortunately) but also rarely as stilted.
Maybe try this?
"Every time I see you, you're off out somewhere. One might think you're trying to avoid me."
"One might think you're jealous."
"I'm just saying. You know what I'm like about things like this." –
Something like that. Forgive the potential English slang.
But by removing the questions, it moves much smoother and more naturally as well as setting more of a mood of possible tension between the characters.
Now before I mentioned something about tropes, and it's the "explain backstory in dialogue" trope I can't stand. You see it a lot more in TV series these days resulting in an instant eye roll from me but it goes thus:
*Book begins. Exposition. Something about the character. First dialogue appears.*
"I'm going out, Mom."
"Jason, you know your father and I talked about this. The woods aren't safe since Mitzy Kougar got taken by the jellybean man last fall. You know the school's been looking for her since, and the curfews are in place to help you. Sheriff Dunwoody is not going to want to add another case file since his wife died last June, and since I had my hip replacement I don't know what I'd do if anything happened to you…"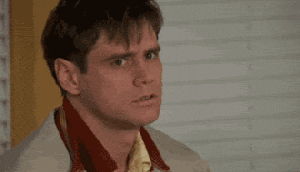 Uuuuuuuuuuuuuuuuugh
Ok so that example wasn't perfect, but really, I try not to write like that in any case so I'm kinda glad I DON'T know how to write stuff like that. But – the example doesn't sound like a real human being to me. It sounds like a person giving a local status report or the summary of the last episode so they can do a subtle nod to the reader like – "you following this?" before they get along to the actual plot.
It's an alternative but still obvious way of Telling so the reader knows where they are and what they need to pay attention to, rather than making an effort for atmosphere and world by other methods.
Going over information is critical at some points in novels but. Please. Not like that. I'd rather you just leave me guessing for a good five pages and reveal slowly than have me slip into a reading slump wishing I could read something else.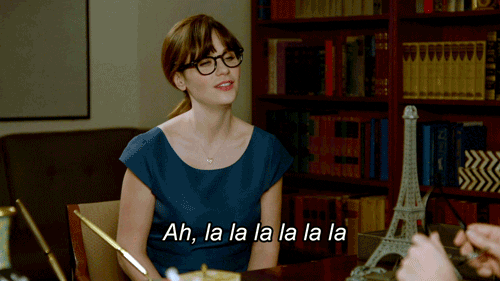 These aren't meant to be rules, either. They're more like guidelines to help things flow smoother. If you have a few of the things listed above included in your prose, that's not going to ruin your book unless it's choc full of it.
When asking questions make sure they either have meaning, motive or both.
When delivering backstory through dialogue, please don't just info dump it all at once. See what you can create through other people's stories, their viewpoints.
Like everything in writing it gets better and easier with practice. So keep going!
If you'd like me to take a look and edit your query, MS or synopsis, see this post HERE