*Booktube SFF Awards Babble Crossover Topic!*
–Talk about the science fiction and fantasy books you want to read ASAP!
27 Hours by Tristina Wright

27 Hours is a sweeping, thrilling story featuring a stellar cast of queer teenagers battling to save their homes and possibly every human on Sahara as the clock ticks down to zero
There's not an inch of my Twitter feed that isn't super-duper completely excited about this release and I completely understand why. I'm part of that eagerly-anticipated group of people desperate to read this. It sounds like it has everything, and from what I've heard from early ARCs, it delivers.

Illuminae by Amie Kaufman & Jay Kristoff
I know, I know, I'm way behind on getting to this one but I keep hearing so many good things about this, including how it's one of the best Sci Fi's of the decade (or even further?) but I've never managed to pick up a copy. This might change once I have more shelf space or funds to actually purchase said book, or when I can be bothered to go and renew my library card (I hate that it's so far away).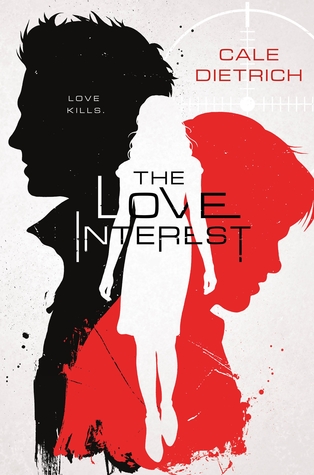 The Love Interest by Cale Dietrich
BAD SPY vs GOOD SPY AND BOYS KISSING.
Need I go on?
Ok, fine I will.
There is a secret organization that cultivates teenage spies. The agents are called Love Interests because getting close to people destined for great power means getting valuable secrets.
Caden is a Nice: The boy next door, sculpted to physical perfection. Dylan is a Bad: The brooding, dark-souled guy, and dangerously handsome. The girl they are competing for is important to the organization, and each boy will pursue her. Will she choose a Nice or the Bad?
Both Caden and Dylan are living in the outside world for the first time. They are well-trained and at the top of their games. They have to be – whoever the girl doesn't choose will die.
What the boys don't expect are feelings that are outside of their training. Feelings that could kill them both.
TELL ME YOU DON'T WANNA READ THIS?!
Vengeful by V.E. Schwab (no cover yet. I'm waiting!)
I adored Vicious, and Victor is one of the most fascinating morally complex characters (which I'm a sucker for, and which Victoria Schwab does so well). I'm looking forward to this, but there's no word on when it will be out. PLEASE! SOON!
I think Victoria's works are going to basically have a shelf all of their own, I'm halfway there already.
Mask of Shadows by Linsey Miller
Perfect for fantasy fans of Sarah J. Maas and Leigh Bardugo, the first book in this new duology features a compelling gender fluid main character, impressive worldbuilding, and fast-paced action.

…..where is the downside of this?
Written by a PitchWars alumni, now mentor, this book has been hyped up and I can see why. Unfortunately e-ARCs weren't available for the UK (sob) but it's definitely on my list to purchase ASAP.
Looking forward to seeing what's on others' lists! Any recs?!