Now, a lot of these things will just be general common sense, but I understand as a writer, we can sometimes lose sight of what is reasonable. We put so much pressure on ourselves, even the slightest slip can seem like we're doomed to failure. So here is my top 3 list of things which has worked so much for me, and which you can use to hopefully feel better about your writing journey.
1. Find a routine that works for YOU.
There's a lot of hoo-haa about having to write every day. It's true, if I write a little each day it keeps the mental demons at bay, for if I go a few days or longer without putting fingertips to keyboard or pen to paper, I feel like there's a backlog of words trying to get through. This does not make for a happy Jade, but the second I write again, it's like someone removed the grey clouds and everything goes back to being normal.
But writing every day sometimes isn't plausible, and writers shouldn't feel guilty if they're unable to do 500 words or so each afternoon. There's so much additional stuff to worry about in today's society, more responsibility which divides our attention, it can be really difficult to maintain a groove which allows for savoured writing time.
While you shouldn't ignore the hard work which goes in to writing, it's probably going to work a lot better if you put in that effort at a dedicated time where you know you can manage an uninterrupted hour to focus on your MS. For instance, if you know you generally have a quiet morning on a Wednesday, or that most of your errands take up your Saturday morning, work around it.
Short version: Don't worry if you can't make it every day. Do what you can. A stressed writer is not always a good one, so give yourself a break, as long as you keep going afterwards!
2. Create a System for Recording your Ideas.
Now – this can take many forms and it depends on how you get your ideas. Some get them by asking "what if?" scenarios and writing a concept, other writers may just have flashes of inspiration and have to write it on a napkin. Personally, mine can strike any time, without warning, like lightning, and often I've had recent ideas in my sleep. But whatever your method, try to figure out how you can record these ideas without losing those inspired tid-bits of story.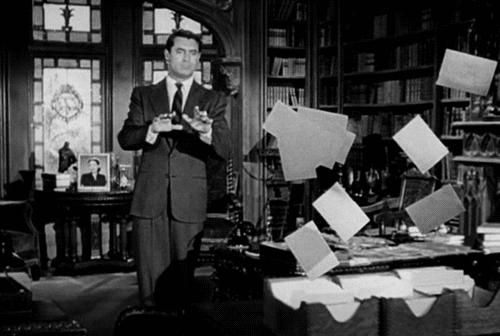 My main advice is, don't be like me and have 500 separate word documents (okay, maybe an exaggeration, it's like 100) per project with single paragraphs, sentences, speeches, ideas for scenes, linking passages of time – and then name them something which doesn't make sense, and worse – don't put them in a folder all together, meaning you lose hours trying to find that one bit you remember writing months ago.
Ideally, if you write an idea on your phone, put it with the rest of the stuff later. Or create a ideas pile where you can easily flick through to see what your brain told you yesterday. If you have an idea while napping, keep a dream diary.
3. Create REASONABLE Goals.
Unless you are some form of far superior being who turns coffee into words at a rate of 100 per minute, you will not be able to write a cohesive novel of 70,000 words in 5 days.
That's why NaNoWriMo gives people a month to do 50k, and even then not everyone makes it.
As mentioned before it's easy to feel pressure to perform well, and to the best of your ability, or else feel like you've failed. So, the only way to keep the demon of self-doubt at bay is to make sure you're not stretching yourself, and within the routine you've already procured, see what you can achieve.
Start small, maybe? A chapter completed in 2 weeks. 100 words before you shut down the computer and go to bed. Then you can see how far increasing it gets you, like 1000 words a week, or something similar.
It's better if you sort of leave timing out of agenting, editing, etc while you're writing because there is no guarantee at all how long any of the process afterwards takes place. Focus on what you can control, and that is definitely how much you want to write by such and such a day.
I had the unfortunate thing of moving a deadline for myself, not because I didn't put the work in when I could, but because Real Life had decided to throw everything at me in one lump sum. So prepare for life's little surprises by reducing the amount of stress you're creating for yourself. If you miss a day, you won't feel like you're missing "finalize 5 chapters" and have to rush to catch up.
Be kind to yourself!
OH! AND A CHEEKY 3.5
Talk to people. Other writers, ideally. Build up a tribe of like minded individuals who get you, acknowledge your struggles, support you, and support them in return. This is invaluable. What you've experienced, you can share your wisdom. Vice versa. Writing careers are solitary only when you're *actually* writing. The rest of it requires a heck of a lot of patience, and understanding friends to make it bearable.
The writing community is amazing, supportive, and there for you. Reach out if you need to! ❤