Spring is one of my most favourite times of the year – the weather gets warmer, it's still windy enough to wrap up with pretty scarves, flowers bloom and there's a hint of possibility in the air.
What better way to celebrate than to list what I have to look forward to reading this Spring?!
This is going to cover end of March – May.
Strange the Dreamer by Laini Taylor
I'm SO looking forward to seeing this hardback beauty – which I don't usually buy – with this exquisite cover. Laini Taylor's Smoke and Bone trilogy didn't sit we
ll with me, simply because I hated Akiva and the angels, but her writing style for 90% of Daughter of Smoke and Bone blew me away with atmosphere. So I pre-ordered Strange the Dreamer, coming at the end of March.
Little is known about the real plot for this, which I appreciate because I love / prefer going into a story somewhat blind. Sometimes I prefer to know, because books are a big investment for me, but for the most part I enjoy entering a world and seeing what surprises await.
Carry On by Rainbow Rowell
I admit I already sampled about 70 pages, but I'm getting frustrated because Baz hasn't turned up yet and there's to
o much finnicky stuff I don't care about. It's about 77 pages of exposition and backstory right now.
HOWEVER this is a book I know I'll end up enjoying once Baz enters, because it's the spin off from Fangirl – the one about a girl who goes to Uni and runs an uber popular fanfiction based on Simon Snow and Baz… whatever his last name is.
Anyway, from the bits in Fangirl I fell for Baz. Quite a bit. And I'm not sure why this was written in first person present rather than past – but I'm definitely going to finish it this Spring, as it's part of my entire 2017 TBR list.
The Random Choice in the Fairy Loot Box
April will be my first ever Fairy Loot! *fist pump* I'm so excited. After cheating a bit and looking up various April releases I *think* I know what the book will be for the month? But to be honest I'm here for the book related goodies and the pretty box as much I am for the book itself.
Book Loot Whore.
A Court of Thorns and Roses by Sarah J Maas
'Tis time to figure out WTF all the fuss is
about!  *fanfare*
This will be my first Sarah J Maas book, and I've heard both rave and semi-favourable reviews. I'm eager to make up my own mind with this one, because a lot of my writer and reader friends recommend it. I'm not expecting Six of Crows hype from me here, but who knows, maybe I'll be pleasantly surprised?
  The Lies of Locke Lamora by Scott Lynch
I found this on many book blogs and vlogs and it intrigued me. I've read the first chapter – it intrigues me still. I have a feeling I'm going to super love this one, when I get into it, which I'm hoping to do in the garden, in the spring sunshine, or on a park bench somewhere, smelling flowers and imagining I'm in an Italy-type area spending my days.

The Castaways by Jessika Fleck
I am SO READY to read this. This is a Netgalley eARC which was sent to me recently and I'm super ready to delve into this – as soon as I have dealt with everything else I currently need to read.
But this basically sounds like a carnival on an Island and a maze and a war, and there's gonna be a hot guy, and there's going to be rushing to save the day and Island life and yeah. I'm ready.
Like Caraval but tropical, I presume.
The Raven King by Maggie Stiefvater
I don't want this series to end. It's been absolutely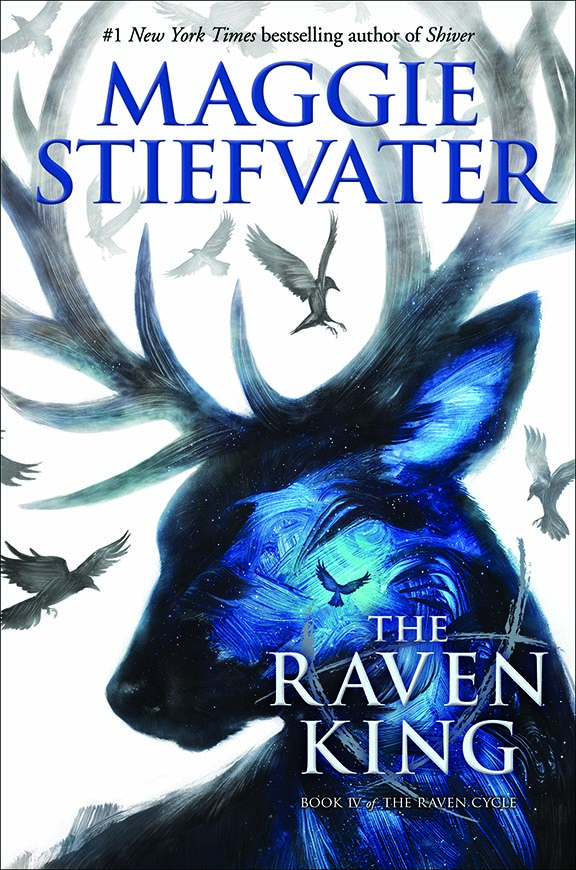 magical, I've adored every single character, and I'm kind of hoping to put this off at the same time desperate to read it the moment it comes through my letterbox.
I think this outstrips even Harry Potter to be honest as my favourite series of all time, so far. And I REALLY HOPE the Ronan trilogy is going to be a thing! I need more of him in my life. ❤
I haven't even read the blurb on the back. I don't want to be spoiled. Even though I know my ship is going to sail. *Squee*
Anyone else got some books they're dying to read this Spring?